The Specialists in Mobile Lithotripsy
Our treatment success rates are extremely high due to the experience and training of our radiographers. The use of modern, properly maintained equipment further enhances this and benefits the patient. While reducing your costs.
Professional Service
Treatment goes beyond the actual clinical process. It involves people.
It is how the patient / clinician relationship is dealt with, how the hospital and the supplier work as a team and ultimately how we perform in total to your needs.
We understand we represent you and our actions and results need to reflect that. Outstanding performance success rates, personal and considerate people and unsurpassed technology make us the supplier of choice.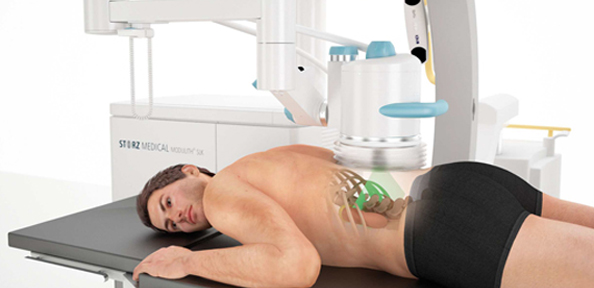 Renal Stones
Our highly skilled radiographers specialise in fragmenting kidney stones and providing complete patient relief.
Operating under strict HCPC and CQC procedures we evaluate each patient carefully before locating the problem with Ultra sound and/or X-ray. Finely adjusting the shock levels to suit the patient and the stone parameters, we take the time to succeed.
Orthopaedics
For orthopaedic treatments, we recommend medical treatment is conducted over three sessions.
This allows the focused shockwaves to effectively treat the pain centres. We work closely with each patient and the consultant to effect relief. Many of our patients have conditions relating to their lifestyles and pastimes. Thorough evaluation is done with the patient to ensure we provide the correct help and resulting treatment. 70% to 85% of our patients realise some level of pain relief or complete condition removal.