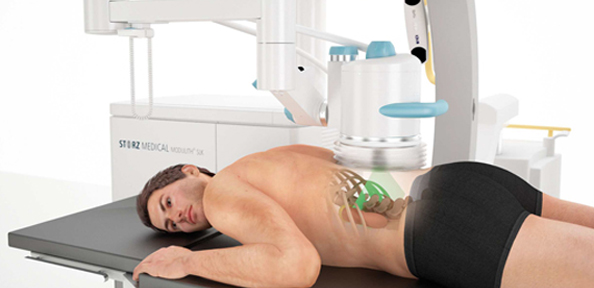 About Us
Core Medical Solutions was founded in 2011 by Don Applegate, having graduated from Haarlem University in Holland and Cambridge.
Don's previous working experience of over 20 years came from a background in business finance, customer relations and management roles. From humble beginnings Don has a genuine passion for doing the right thing which has provided a good foundation to build a company on. When Don qualified in radiology he was able to combine his knowledge of business and some harsh life experiences to weather the storms of business and life. Don now proudly heads up his specialist team in Extracorporeal Lithotripsy (ESWL).
'We are the best in class, here at Core Medical we only use specialist radiography staff to deliver the highest level of patient care and results, that's why we are seen by so many as the lithotripsy specialists'
Don Applegate, MD
How was Core Formed?
Only 2 companies existed in the UK until 2011.
Core Medical was set up to give a 3rd option to comprehensively service NHS patients.
Our Core Principals
Gold Standard Patient Care including triple check system
We only supply Radiographers to deliver this radiological treatment minimising radiation dose to the patient and staff
We always supply a 2-person team for patient care & seamless clinic schedules
We Annually re-investment into equipment, 200k per year for the past 3 years. New equipment planned for early 2021
Improving ESWL
We are now one of the largest privately-owned providers of lithotripsy treatments in the UK largely down to our core principles in using experienced degree level Lithotripsy Radiographers, coupled with full technical support staff. This care on the day provides the perfect and unique solution to renal stone expulsion this is why we have a strong reputation for being best in its class.
We are proud that in 2020 we were the only independent provider of mobile ESWL to run a 72 hour emergency stone service for ESWL patients throughout the pandemic and therefore reducing impact on the NHS.
It's this desire for quality that ultimately over the past 10 years that we have made a significant impact in improving patient care, fragmentation success rates and the overall patient experience in the NHS and private hospitals. Working alongside the CQC to ensure minimum standards has been at the core of our business.
Core Medical Solutions remain the only provider in Mobile Lithotripsy to be independent of manufacturer. Thus allowing us to work with the best in the field of lithotripter technology. The advances in technology are constant and we are invested in replacing equipment every year to keep the UK in line with the rest of the world. We have some exciting new developments planned for 2021, watch this space.
Care you can trust
We can assure your patients are in the safe hands of highly trained and experienced HCPC registered radiographers, all of whom have an in-depth knowledge of lowering the risk of over exposure of ionising radiation and therefore fully compliant with CQC standards of care.
Our treatment success rates are amongst the highest in ESWL whilst keeping the costs to the NHS as low as reasonably possible without sacrificing quality. Our goals are to ensure patients are treated at their appointment times without fail, and that the treatment we administer is effective, with proven, measurable results.
Thank You for your time.